HydroTools is an Excel add-in that provides specialized functions for data and analyses commonly used in hydrology.  These functions allow you to easily determine:
Recurrence intervals from annual peak flow data

Channel area and wetted perimeter from topographic cross sections and water stage

Channel geometry metrics such as slope and curvature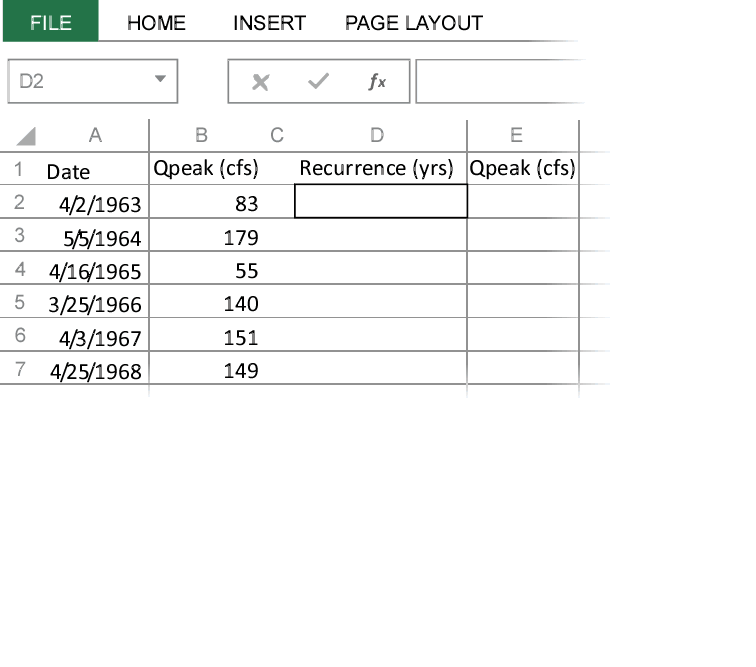 The updated version has several new and enhanced functions and validation again published case studies.

The LogPearson() function for flood recurrence now:

Calculates confidence limits
Has optional automatic outlier detection
Allows for user-specified skew coefficients

New functions for analyzing reach geometry

ReachSlope() function for calculating reach slopes from elevation data
ReachAverage() function for smooting data
ReachCurvature() function for calculating the radius of curvature of river bends
CompareXS() for comparing topographic cross-sections
As an add-in, HydroTools provides flexibility in how you choose to analyze your data.  You need not copy the data to prescribed locations nor enable any macros. Nor are any extra worksheets required to process the data.  All calculations are done quickly and efficiently just as with any other Excel function.